Although generally regarded as one of the Balearic Islands, Formentera and its big and brash sister Ibiza can actually be broken down further into their own island group referred to as the Pityusic Islands.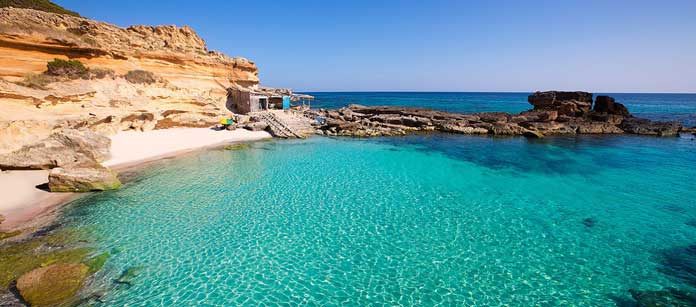 During the 60's and 70's, Formentera became extremely popular with hippies searching for their own little piece of paradise. The lure of the magnificent white beaches and turquoise waters played a big part in attracting many of it's original visitors of old.
Formentera – A Paradise Island
Measuring just under 20 kilometres long, Formentera is the smallest and most southerly of the Balearic Islands and with it being just 30 minutes from Ibiza by ferry, is the perfect place to escape to for some well needed R&R if you are all partied out from strutting your stuff in the thumping super clubs of Ibiza.
Formentera is also reachable by ferry from mainland Spain, making it and Ibiza popular weekend destinations for many expats living in the mainland coastal areas.
Regardless of your reason for visiting Formentera, of all the Balearic Islands its spectacular turquoise waters and pristine white sand beaches most resemble those of the Caribbean, making for sun kissed days and romantic star filled nights.
La Savina Port & Playa


From the port town of La Savina to the charming islet of S'Espalmador, it's all about luxury yachts and sunset cocktail bars, and if you happen to be dining in one of the Island's famous restaurants, you may even rub shoulders with some of the world's rich and famous. On the opposite side of Formentera in and around La Mola, some of the island's hippy past still remains where nude sunbathing and yoga on the beach remain order of the day.
Balearic Islands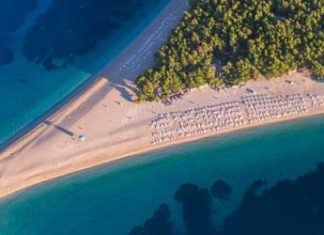 Menorca beaches and its famous coves, lapped by stunning turquoise waters await visitors to this wonderful Balearic island. Like a small child thumbing their nose...