The Majorcan holiday resort of Calas de Mallorca lies on the southeast of the island and gets its name from the numerous calas (creeks or small rivers) that run into the sea and over centuries have formed a series of small bays and coves, some backed by cliffs where the pine forest reaches to the sea.

The resort is favoured by families and those seeking the quieter island life, and with so many bays and coves to choose from, it's often possible to find one all to yourself where the turquoise waters are perfect for snorkelling.
Beaches of Cala de Mallorca

Life in Calas de Mallorca centres around its main beach, Cala Domingos Gran and the nearby commercial centre where the majority of shops, bars and restaurants are located as well as a couple of children's playgrounds. The gently shelving beach is flanked by low cliffs and backed by a pleasant promenade, perfect for an evening stroll. Cala Domingos Gran is a very family friendly beach with cute floating cars complete with their own personal water slide and beach facilities such as sun loungers and thatched parasols.
Popular Activities in Calas de Mallorca

Activities include a glass bottom boat cruise for the more sedate holidaymaker and a number of water activities such as jet ski and scuba diving. Keen hikers and snorkelers should head north along the coast from Calas de Mallorca where the nature trails reveal cove after cove enabling you to break up your hike and cool off with a bit of snorkelling. When the sun sets, the resorts bars and restaurants beckon and offer visitors a great selection of local and imported drinks, imaginative cocktails and delicious cuisine of the region. For those wanting to kick up their heels, Calas de Mallorca has a couple of lively music bars and nightclubs, and a round or two of golf can be enjoyed at the nearby Vall d'Or Golf Club.
Balearic Islands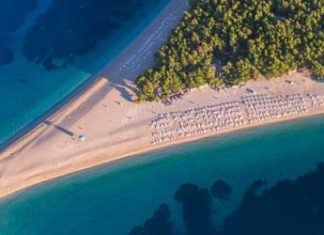 Menorca beaches and its famous coves, lapped by stunning turquoise waters await visitors to this wonderful Balearic island. Like a small child thumbing their nose...