The Majorcan town of Palma Nova lies in a horseshoe bay of golden sand beaches backed by a lively promenade, lined with bars and restaurants that buzz with life once the sun goes down.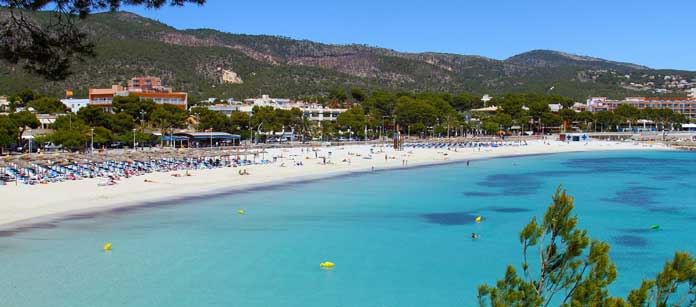 A quieter, more family friendly town than it's neighbour Magaluf where children can safely paddle in the shallow waters of the bay while adults top up the tan and sip cocktails in the promenade beach bars. The bay comprises a trio of beaches and a small marina where the more adventurous can enjoy a number of water sports and activities. Flanking the bay and separating the town from Magaluf is the Punta de Sa Porrassa residential area that is surrounded by a number of small coves perfect for snorkelling.
Palma Nova Attractions & Things to do


Just behind the main beach next to the marina (picture above), the fun continues in the most pretty and inventively built mini golf parks in the Balearic's. Golf Fantasia boasts three 18 hole mini courses with super features such as ponds with colourful fish and ducks, bridges, a cave, waterfall and river. The courses meander their way through the beautiful park where, due to pretty lighting the views can be still be appreciated at night. Book through your hotel to save money. For a bit more of an adrenaline thrill when visiting Palma Nova, head over to Magaluf where the young ones will enjoy Aqualand Water Park and a professional class go-kart track.
Palma Nova History & Entertainment

A bit of history and culture can be had in the island's capital Palma which is only a 20 kilometre drive from Palma Nova. Here you can explore the city's hilltop castle and Gothic cathedral (picture above), where the surrounding cobbled streets lead to parks and plazas boasting many monuments, churches and museums, as well a good variety of cafes, bars and restaurants to stop for refreshments and relax while the world goes by.
Balearic Islands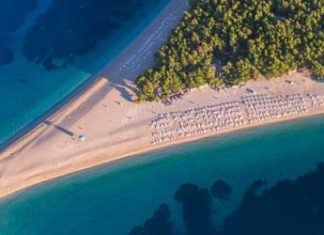 Menorca beaches and its famous coves, lapped by stunning turquoise waters await visitors to this wonderful Balearic island. Like a small child thumbing their nose...