The large horseshoe shaped harbour of Port de Sóller is one of the most picturesque of all Majorca's harbours and is ringed by forested hills atop of which sit hotels and residential areas.

Add to this the surrounding Tramuntana Mountains and you have a diverse and rugged landscape which makes the perfect holiday destination for the adventurous traveller.
Port de Sóller Resort & Beaches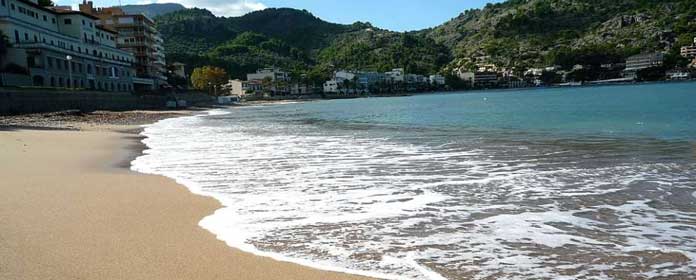 oller lies about 5 kilometres inland and is connected to Port de Sóller by a charming vintage tram, although the majority of holidaymakers prefer to be close to the beach and stay in the hotels and holiday apartments that surround the bay's resort area. The sandy beach, although not very wide, runs the length of the bay and is backed by a beach promenade where bathers can enjoy refreshments in a number of bars and restaurants.
Harbour & Water Activities
The north end of the bay is home to the busy harbour where it's possible to book a variety of water activities such as sailing and scuba diving, or charter a boat and head off to explore the wonderful coastline that boasts numerous hidden coves, perfect for snorkelling. For lovely sunset views, choose one of the harbour bars or restaurants for a drink or meal that offer a good selection of local and imported drinks and cuisine to suit all palates.
Markets & Ourdoor Activities
A visit to Port de Sóller would not be complete without taking the tram journey inland to the charming town of Sóller which is a delight to explore. If you are visiting on a Saturday then head to the excellent market and check out the local arts & crafts. The town also has a marine museum and pretty botanical gardens, and if you're up for a bit of exercise, forget the tram back and take the picturesque hiking trail that meanders its way back to the port.
Balearic Islands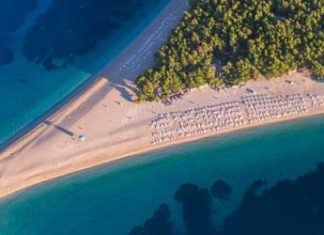 Menorca beaches and its famous coves, lapped by stunning turquoise waters await visitors to this wonderful Balearic island. Like a small child thumbing their nose...