A popular resort with British holidaymakers, Sa Coma nestles in a bay of fine sand separated from neighbouring Cala Millor by a picturesque headland.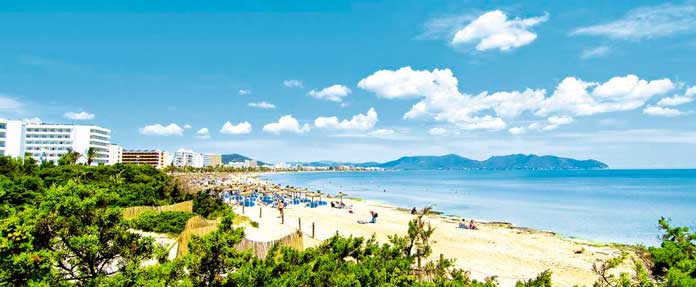 Located on Majorca's eastern shores, the resort is a relatively 'new kid on the block' with development only really kicking off in the early to mid 1980's. Since then a steady influx of visitors has seen Sa Coma grow in size at a steady rate, with several new 3 and 4 star hotels being built.
Sa Coma Beach, Facilities & Activities

Sa Coma's pretty beach is backed by a promenade where visitors will find a few bars and restaurants and a further choice in the resort's centre. The usual facilities of sun beds and parasols are available and there are pedalos for the young ones and a small selection of water activities for the more adventurous visitor.
Sa Coma Nightlife & Entertainment
That being said, aside from 'Espace' and a few independent bars and entertainment venues located within some of the hotel complexes, you will still need to make the short drive or long walk to Cala Millor if you are looking for any sort of nightlife that goes on past midnight. With many of Sa Coma's bars being run and frequented by British, the people tend to make their own entertainment such as darts, pool, quiz nights and the odd karaoke evening.
A good idea for a family day out is to stock up on picnic items and snorkelling gear and head out to the Punta de n'Amer headland. Here you will find a number hiking trails, rocky coves to explore, a small well preserved fortress and, if you don't fancy lugging a picnic cooler box with you, the Es Castell Cafe Bar.
Safari Zoo For Family Fun

Further family fun in Sa Coma includes the exciting Auto Safari Zoo that offers visitors the option of driving around the park in their own vehicle or to tour the enclosures on the Safari Train. The zoo is within a short drive or long walk from the resort's centre but most visitors tend to take the very handy courtesy bus that runs throughout the day.
Balearic Islands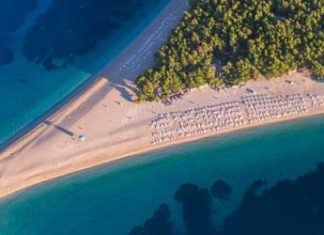 Menorca beaches and its famous coves, lapped by stunning turquoise waters await visitors to this wonderful Balearic island. Like a small child thumbing their nose...