Mahón is the capital city of Menorca and a delightful tourist destination. Located on the eastern shores of the island it boasts one of the largest natural harbours in the world.

Due to the harbour's 5 kilometre length, the city centre which is at its furthest point actually lies inland. Unlike many commercial harbours around the world, Mahón Harbour, aside from its ferry port is very beautiful and lined with trees and palms and some stunning villas.
The Beautiful Natural Harbour of Mahón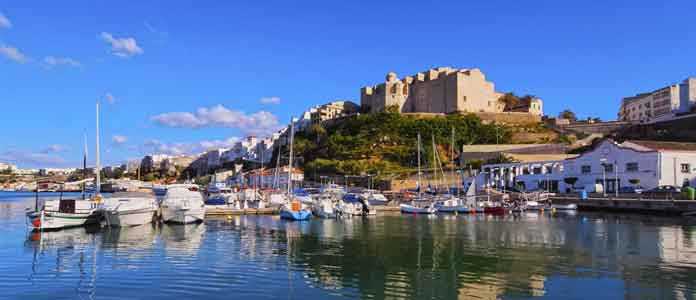 To fully appreciate the beauty of the harbour, a guided boat tour is a must and reveals some interesting landmarks. Although it's possible to take a dip in one of the more secluded coves that line the harbour, Mahón doesn't actually have any beaches until you reach the sea. What it does have are splendid little marinas where you can sit with a drink and watch the yachts and cruisers making their way along the channel. Another popular tourist attraction located in the harbour is the Xoriguer Gin Distillery where you can sample as many types as you like.
The historical centre of Mahón sits on a high ridge above the harbour. It is reached by a series of steps, although these are not too steep and have various resting places. With narrow cobbled lanes it's a charming place to explore and in places reminiscent of Venice. Cafes spill out onto the pavements and the elegant architecture hints at its 18th century British occupation. There is also a sightseeing train that makes its way around the city.
Mahón Fish Market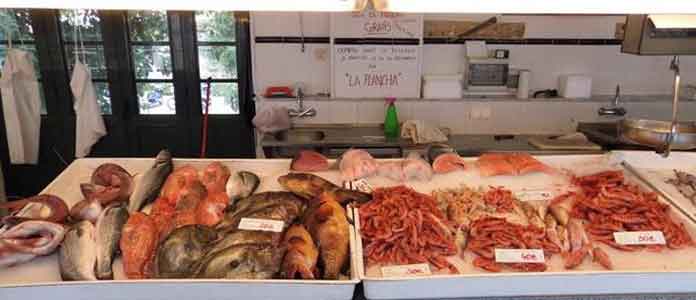 Mahón has both a lively fish market and indoor produce market which are great if you are catering for yourself or plan on having a BBQ. Chic boutiques sit side by side with traditional tapas bars and squares and plazas reveal fine dining restaurants. Wherever you venture in this lovely city, the views are picturesque and watching the world go by from the terraces of the many bars and cafes with cold drink in hand, is a very pleasant experience.
Menorca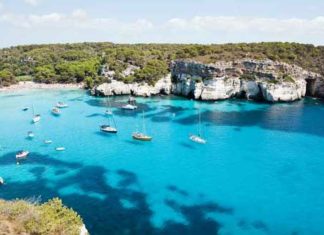 Menorca is Spain's easternmost Balearic island and being a designated biosphere, one of the most beautiful and unspoiled. Even the capital, Mahón and former capital...