The charming little resort of Punta Prima lies in a picturesque bay on the southeast coast of Menorca. It is just 10 kilometres from the island's capital city Mahón and a favourite holiday destination with couples and families.

What adds to the charm of the resort is its distinct lack of any high rise buildings. Punta Prima's buildings blend effortlessly into the surrounding green countryside where visitors can enjoy a number of picturesque hiking trails.
Punta Prima Beach, Menorca


The wonderful little Punta Prima Beach boasts pristine white sands lapped by clear turquoise waters. The sand has a gentle slope into the sea and rocky areas to each side keep the waters calm. Lifeguards add to the safety of the beach and there are ample sun loungers and parasols. Anoray Beach Bar keeps bathers refreshed and well fed, and there are further bars and restaurants along Passeig de s'Arenal that backs the beach. Here visitors will also find two small supermarkets should they prefer to stock up for a beach picnic.
Punta Prima Resort & Splash Aqua Park


The resort's centre is a pleasure to stroll around and offers all the services needed for a pleasant holiday. There are several bars and restaurants, souvenir shops, car rental agencies, an ATM, pharmacy and children's playground. Further children's entertainment can be found on the outskirts of Punta Prima in the small Splash Sur Aqua Park. The park offers a variety of water slides, lazy river, hot tubs, water playground and a swimming pool. There is also a bar and restaurant serving all sorts of hot and cold food and soft and alcoholic drinks.
For visitors who wish to explore further afield, there is a bus service to Mahón and a road train to several of the surrounding resorts. Keen scuba divers should head to the nearby resort of Binibequer where there is a diving school of the same name. Here it's possible to take a variety of PADI diving courses. Already qualified divers can enjoy some excellent dive sites such as an old shipwreck and underwater caverns.
Balearic Islands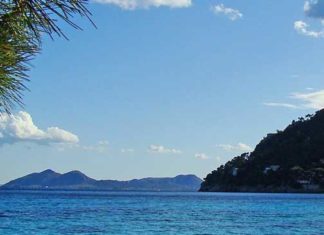 Welcome to our guide about The Balearic Islands which also briefly touches on the smaller islands and islets. The four main Balearic Islands are...