Lanzarote Beach Activities
With some of the finest playas in the Canaries on this island there are plenty of activities to enjoy. Below are some things you can experience when visiting the beaches here.
Lanzasurf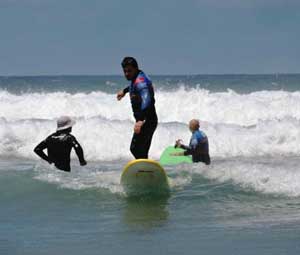 Lanzasurf offer some excellent opportunities to learn how to surf. They can either teach you to surf or improve your surfing technique. They also offer many fitness programs. such as yoga or fitness training. Lanzasurf even offer Spanish courses if you would like to improve your Spanish.
The surfing courses include packages for 1 day, 3 days and 5 days with private lessons available also. You can buy a day course from as little as 55 euros or hire a board for 15 euros per day.
Surfing in Lanzarote
Below is a promotional video for big wave surfing in Lanzarote.