El Hierro may be the smallest of Spain's Canary Islands, but it's certainly big on appeal. The recent addition of the Gorona del Viento hydroelectric plant now makes the island 100% self-sustainable, using only renewable energy.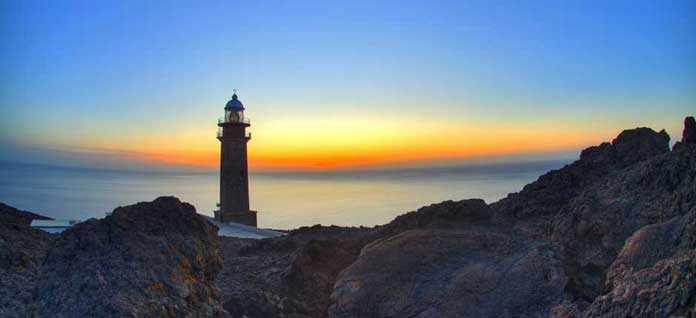 Visitors who simply cannot do without their internet will be pleased to know El Hierro boasts free WiFi throughout the island.
The sheer diversity of its nature and Marine Reserve have earned the island UNESCO World Biosphere status. Beautiful green forests reach down to sheer coastal cliffs. Weirdly twisted juniper trees have been shaped by the wind. The island's huge Garóe tree was a source of water for earlier inhabitants, and the natural pool of Charco Azul is pristine and inviting.
El Hierro's capital Valverde


El Hierro's capital Valverde lies a few kilometres inland from the coast and airport. The town sits atop a mountain ridge and boasts lovely sea and valley views. This is quite a surprising location and the only landlocked capital of all the Canary Islands. Aside from a few historic buildings and a pretty church, Valverde doesn't have much to offer visitors. Most tend to visit the town to stock up on essentials not available in the smaller resorts.
Surprisingly for its size, El Hierro has the largest amount of volcanoes in the Canaries. Although not nearly as dramatic as El Teide on Tenerife, hundreds of volcanic cones dot the landscape. These have also created over 70 caves, the largest cave system being Cueva de Don Justo. These, along with the islands beautiful hills and valleys make it a favourite destination for adventure sports. Scuba diving is the other big attraction of El Hierro.
The pristine marine reserve near the fishing village of La Restinga attracts divers from all around the world. Along with the marine reserve there are over 40 dive sites to explore. These include thrilling underwater caves, rainbow coloured reefs and scary cliffs with sheer drops of up to 300 metres. Dive centres in La Restinga offer courses and recreational dives.
Canary Islands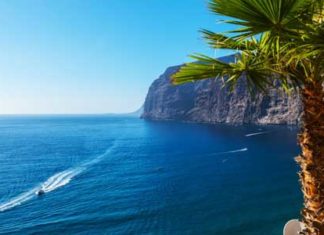 Guide to the 7 islands that form the Canaries located off the south west coast of Morocco and the African mainland in the Atlantic Ocean.