The Anaga Mountains are located in the northeastern part of Tenerife which is also a protected rural park. This mountain range is particularly popular with climbing and hiking.


Anaga Mountains & Rural Park, Tenerife
Here you can find many hiking trails offering amazing views of the surrounding islands and the Atlantic Ocean. The highest point is "Cruz de Taborno", this peak stands at 1024 metres above sea level. Anaga is by far the greenest part of the island and also the oldest. Interestingly, there are several small inhabited villages dotted around Anaga without direct access to the roads. Anaga has also been the subject of many important archaeological finds which date back to the ancient "Guanche" settlers.
Tenerife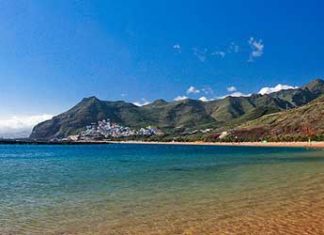 This article takes a closer look at some of the top attractions and things to do in Tenerife. All information provided is based on...