The popular Loro Parque opened in December in 1972, quickly becoming one of the top attractions in Tenerife. When opened originally, the park had only 150 parrots, Loro Parque now houses over 350 different species and over 4000 parrots.


Loro Parque, Puerto de la Cruz, Tenerife
Here you can find the biggest collection of parrots in the world but there is plenty more on offer here apart from the parrots. Loro Parque now houses a diverse assortment of animals and marine life. This park was voted the best in Europe and the second best in the world by Trip Advisor for 2015 such has been it's popularity. Loro Parque has opened it's doors to over 40 million visitors making it one of the top attractions in the Canary Islands.
Loro Parque Shows


The main shows here consist of sea lions, parrots and dolphins but other wildlife such as chimpanzees, gorillas, jaguars, tigers and many more now call this park their home. The penguin exhibition is fairly popular here and the shark tunnel gives a unique perception of marine life. The aquarium contains many species of tropical fish, various types of sharks and the giant Galápagos tortoises. Entry to Loro Paque varies depending on age and type of ticket, here you can find a list of all ticket prices and additional information.
Where is Loro Parque
Loro Parque is located on the outskirts of the popular Puerto de la Cruz city on the northwestern coastline of Tenerife.
Tenerife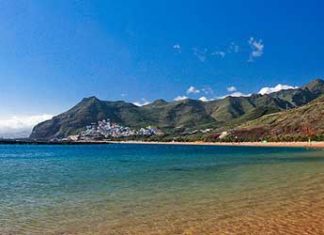 This article takes a closer look at some of the top attractions and things to do in Tenerife. All information provided is based on...