This article provides information about the best holiday resorts in Tenerife and the facilities and features each resort provides..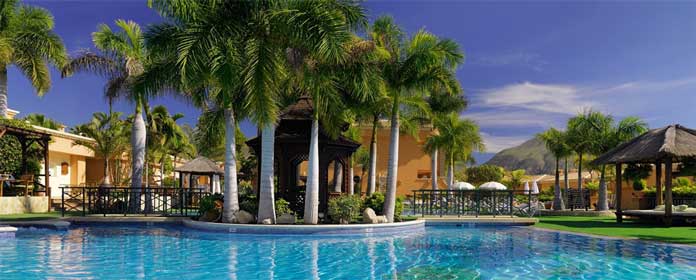 Best Holiday Resorts in Tenerife
Some tourist locations are fairly commercialised with late night entertainment while others are more for a relaxing holiday
Many of the top resorts in Tenerife are located on the south and west coastline, Santa Cruz is one of the exceptions as is the ever popular Puerto de la Cruz city and province. Playa de las Americas, Los Cristianos, Playa Paraiso and Costa Adeje are fairly well grouped together on the southwestern coast of the island. Los Gigantes, Playa de la Arena and Puerto de Santiago are all located to the north along with several other popular tourist resorts.
Playa de las Américas

Playa de las Américas or simply Las Américas is considered the party capital of Tenerife which is located on the southern coast. During the day this resort is active with sun lovers soaking up the warm sun on the beautiful beaches or spending their Euros in the numerous shops here. Playa de las Américas boasts 6 beautiful beaches that offer a wide range of water sports and other activities. Jet-skiing, scuba diving and snorkeling are popular on these beaches but so are surfing and windsurfing on a breezy day. As you may expect, the evenings are when this places comes alive and the popular Verónicas Strip starts to fill up. Verónicas Strip is where you will find most of the nightclubs and late night bars, many of which stay open for 24 hours a day. There are plenty of shops and restaurants along the 1 kilometre strip that has something for everyone.
Los Cristianos, Tenerife

Los Cristianos underwent major tourism redevelopment back in 2007 and has emerged as the second most popular resort behind Playa de las Américas. Located just to the south of the number one resort, Los Cristianos boasts a beautiful harbour that is overlooked by the mountainous backdrop. The harbour used to be busy with shipping up until the 1970's but is now the location for smaller ferries and luxury yachts. Most of the action here takes place around the promenade where you will find plenty of cafes, bars and restaurants. Los Cristianos is nowhere near as busy as Las Americas but still provides a vibrant nightlife for everyone to enjoy. Los Cristianos has two beaches to choose from which are the typical black sand found on most of the beaches on the island.
Costa Adeje, 
Fañabe & Playa del Duque


Costa Adeje is located a little further northwest than the previous two resorts and is well known for having some of the best weather on the island. Mount Teide tends to shield this area from the colder northern winds which helps to keep the temperature warmer. Costa Adeje is perhaps more sophisticated than some of the other resorts but there is still plenty to like here. This area boasts many luxury 5 star hotels (Gran Hotel pictured above) and the coast is littered with some of the finest restaurants on the island. Typically there are not many clubs and late night bars here but you are only a stones throw away from Las Américas and Los Cristianos if your fancy more nightlife. Costa Adeje has two blue flag beaches to choose from if you are here to top up your tan. Playa Fañabe has the usual black volcanic sand while Playa del Duque has the imported golden sand to relax your day away. Both beaches come with plenty of water sports on offer and several bars.
Canary Islands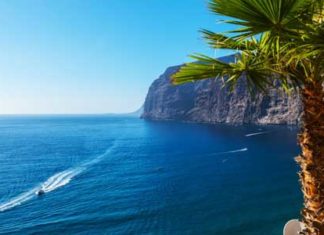 Guide to the 7 islands that form the Canaries located off the south west coast of Morocco and the African mainland in the Atlantic Ocean.
Tenerife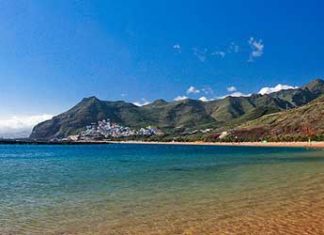 This article takes a closer look at some of the top attractions and things to do in Tenerife. All information provided is based on...
Map Of Tenerife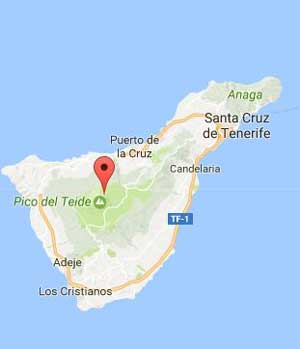 The image above is only a rough indication, this page shows the map and points of interest in Tenerife.