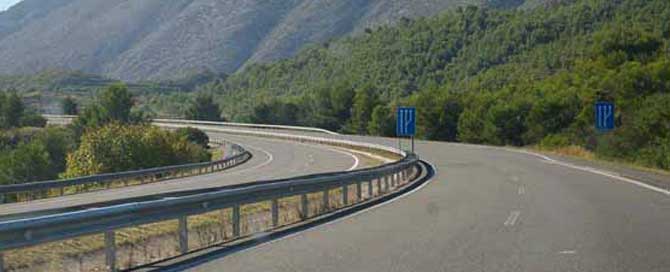 New Spanish Traffic Laws May 9th
On the grounds that 'ignorance of the law is no excuse', all drivers in Spain are advised immediately to familiarize themselves with the detail of the new traffic laws which are coming into effect on 9 May 2014 (Ley 6/2014 modificando la Ley sobre Tráfico, Circulación de Vehículos a Motor y Seguridad Vial 339/1990); a mere 21 pages!
Among the new provisions are the following:
1. Whilst some motorway speeds are being increased from 120km/hour to 130km/hour, the speeds on some urban roads are being reduced to just 20km/hour

2. Another crucial element is that if the Spanish police witness a motoring offence, their record of the registration number will provide sufficient evidence to prosecute. They are not required to stop the vehicle
3. A minimum fine of 1,000 Euros will be payable by drivers caught driving whilst double the drink drive limit or above; or in all cases for reoffending drink drivers; and drivers under the influence of drugs.
4. The Guardia Civil can seize any vehicle carrying children without legally compliant child seats.
5. The very specific rules as to where children must sit in the vehicle (according to age/ height) must be observed, otherwise drivers face heavy fines.
6. Cyclists under 16 years of age must wear helmets.
7. Drivers have much higher duties to ensure the safety of cyclists of all ages.
8. Speed camera/ radar detectors are prohibited.
9. An EU Directive is to be implemented so that driving offences committed in one EU country are reported to the EU country of registration of the vehicle in question.
10. Much stricter rules are being implemented for the Spanish registration of foreign registered vehicles kept in Spain.