Located between the seaside resorts of Javea and Denia, El Montgo Nature Park and mountain have been designated a protected area of 2200 hectares with many types of flora and fauna to be discovered. The park is a popular day trip excursion offering fantastic scenery, and the mountain, affectionately known as Old Monty or Monty the Elephant due to it's shape, has an excellent hiking trail leading all the way to the summit.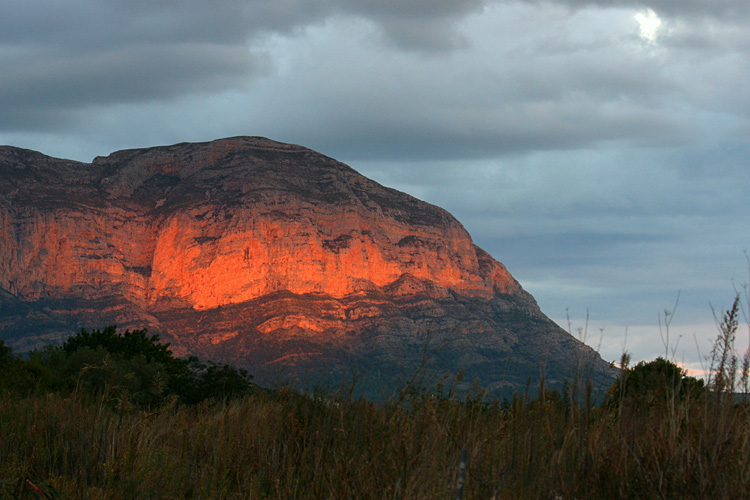 El Montgo Nature Park, Javea
To reach the park and hiking trail, head along the Javea to Denia road until it reaches the top of La Plana where you take a turning to the left. Here is where to park your vehicle and start your walk. A sturdy pair of hiking boots or trainers and a good supply of water should be all you need although some choose to bring along a packed lunch to enjoy along the way whilst taking in the lovely views. Guadalest valley is another popular and beautiful place to visit.
El Montgo Nature Park Hiking Trail
The trail starts off fairly level then begins to twist and turn around the base of the mountain where the remaining section of trail becomes more difficult and more of a scramble than a walk. After about 40 minutes, depending on your stamina, you reach the summit and are rewarded with breathtaking views over El Montgo Nature Park, Javea and all the way to Valencia. On really clear days, the island of Ibiza can just be seen. Exploring the park and mountain is a great way to take in some exercise and work up an appetite before sampling some of the wonderful local cuisine. Check out hiking and rock climbing in Costa Blanca for guided hikes and adventure outings.