A holiday on the Costa Blanca for some is all about sea sunbathing and sangria !! Costa Blanca has a lot more to offer and a popular activity for all the family is horse riding and treks. Below you will find information on equestrian establishments and the activities they have to offer. You may also enjoy equestrian shows in Spain.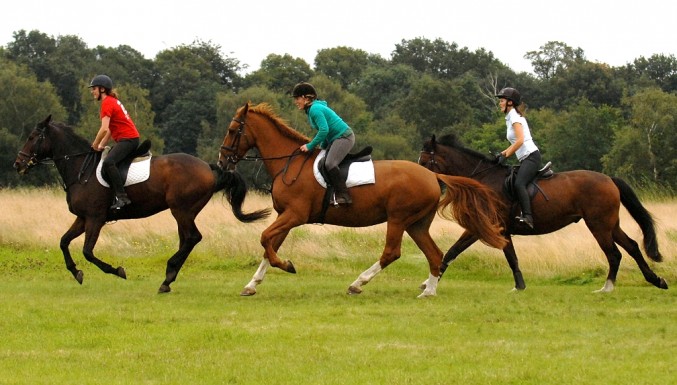 Horse Riding In Costa Blanca
Rancho La Ofra Horse Riding Centre – Alicante
Based in the town of Callosa d'En Sarria, Alicante. Rancho La Ofra have many years experience in all types of horse riding and offer beginner and advanced riding lessons as well as lessons in classical dressage, show jumping and vaulting ( gymnastics on horseback ) When entering tournaments and competitions Rancho La Ofra support their students and offer advise and practical help.
Rancho La Ofra also offer horse riding tours and hacks through the beautiful mountains and valleys of Guadalest. They also operate a share a horse scheme where a person has the right, together with the horse owner, to ride the horse regularly. This is an excellent idea for those who can't afford to keep their own horse. There are clean well kept stables for up to 18 horses including standard and XL, 2 riding paddocks, tack rooms, closed parking for horse trailers and a small cafe & terrace. For more info visit the website at www.rancholaofra.com or call : 0034 610 234 331
Horse Riding In Benidrom – Hipica Ondara Riding School
Based in the town of Ondara, just off the N-332 motorway, with the closest major city being Benidorm. Hipica Ondara offer a range of activities including riding lessons for all levels, horse and buggy driving lessons, 1-4hr treks, 1-5 day cross country courses and children's parties. They also offer loan and sales of horses. For more information and bookings you can visit their website www.hipicaondara.com or you can call them on : 0034 628 484 047
The Costas Online try to provide as much information on a whole range of interesting activities and popular places to visit. We do hope our horse riding Costa Blanca page has been of help.
Horse Riding In Torrevieja
Horse Riding facilities for adults and children can also be found at Lo Rufete multi adventure park in Torrevieja. A variety of equestrian activities and hacks. 25 minute hack 15€. 40 minute hack around the mountains 20€. 1 hour hack around the lake 25€. 2 hour hack various terrain 45€. Also on offer are private and group horse riding classes.