Over the last few years and especially with "La Vuelta" passing through some local parts of the Costa Blanca, Bike Hire in Torrevieja and the Orihuela Costa has never been more popular.


Bike Hire In Torrevieja & Orihuela Costa
The beautiful Costa Blanca is a cyclist's paradise. The region offers lovely coastal roads, undulating hills, flat canal roads and challenging mountains, suitable for cyclists of of all fitness levels.
With fantastic weather and breathtaking scenery, the Costa Blanca region is a firm favourite training ground with professional cycling teams and many amateurs just looking to keep their fitness levels up. Torrevieja on the Costa Blanca is ideally located about a 40 minute drive from both Alicante and San Javier airports, perfect for those looking for a cycling holiday destination.
Bicycle Rental in Torrevieja & Orihuela Costa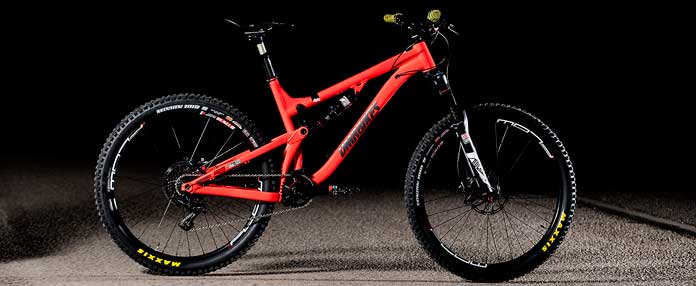 Bicycle hire in Torrevieja is not limited to just professionals, with companies offering various bikes to those just wanting to get around town or go on an outing in the countryside.
Costa Blanca Bike Hire have been established since 2005 and offer a great range of bikes and bike accessories for hire. For the more serious cyclist there are Trek road bikes and Trek 3700 mountain bikes. These are fitted with speedometers, bottle cages, pumps and bike bags with repair kits and spare tubes. For the more leisurely cyclist there are adult and children's bikes of various sizes, supplied with locks and helmets. Also available are tandems, trikes, child seats and child trailers. For further information call : 0034 655 338 066 / 0034 965 072 444 or e-mail : [email protected]
Dial A Bike as the name suggests will deliver your bike directly to your door, 7 days a week. Covering Torrevieja and surrounding areas, Dial A bike offer a range of bikes for all ages and terrain from just 7€ per day. All adult bikes have 21 gears, aluminium frames and front suspension making them lightweight and robust. All prices include bike locks, helmets and a back up service should you have the misfortune of a breakdown or puncture. For further information on Torrevieja bike hire call : 0034 617 960 302 / 0034 637 423 145 or e-mail : [email protected]
Professional Bike Hire In Torrevieja
Cycle Classic Tours offer various rental packages for the more serious cyclist and have a range of bikes for men and women. All bikes are equipped with a cycle computer, 2 bottle cages, pump and a seat bag with tyre levers and a spare tube. Helmets are optional at an extra charge. Listed below are some of the options available for professional bike hire in Torrevieja.
Rental Packages & Frame Sizes
Cannondale Supersix Ultegra Compact. Available in : 50, 52, 54, 56, 58 and 60 centimetres.
3 days 85€, 4 days 100€, 5 days 115€, 6 days 130€, 7 days 140€, extra day 15€.
Cannondale Synapse Carbon Ultegra. Available in : 51, 54, 56, 58 and 61 centimetres.
Same price packages.
Cannondale Synapse Women 105 Triple. Available in : 44, 48, 51 and 54 centimetres.
Same price packages.
MTB Cannondale Trail SL 29. ( sizes on request )
3 days 50€, 4 days 60€, 5 days 70€, 6 days 80€, 7 days 85€, extra day 10€
Touring/Trekking Cannondale Tesoro Mixte. ( sizes on request )
3 days 45€, 4 days 55€, 5 days 60€, 6 days 65€, 7 days 75€, extra day on request.
For bookings and further information on professional bike hire in Torrevieja call : 0031 610 847 778 or e-mail : [email protected]