If there is one thing the Spanish love, it's a good Fiesta or Carnival and Torrevieja Carnival does not disappoint. From the totally bizzare Tomatina Festival which is basically the worlds biggest food fight involving truck loads of tomatoes to the pyromaniac's dream Las Fallas de Valencia where the whole city is literally set ablaze in a festival of fire and firework displays.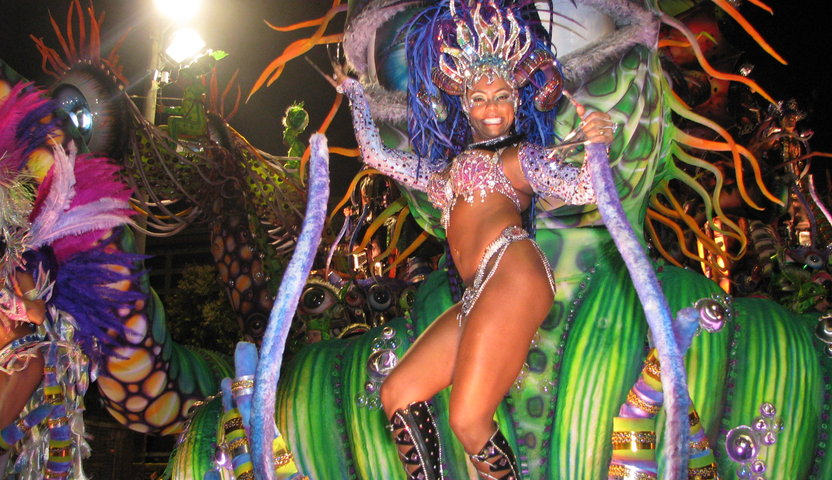 Torrevieja Carnival 2017
Torrevieja is a large seaside town on the Costa Blanca, in the heart of the area's most popular tourist resorts and home to the yearly Torrevieja Carnival.
Torrevieja Carnival Events
The Carnival is usually held on the 8th and 14th of February and continues to grow each year. With close to 40  troupes and around 1,500 participants, the Torrevieja Carnival is a fantastic and colourful display of floats and costumes. The first parade takes place on the 8th February with troupes of up to 100 people from Torrevieja and surrounding regions competing for prizes totalling nearly 10,000 euros. The parade starts in the Plaza de Maria Asuncion and winds it's way along Calle Ramon Gallud to it's finishing point in the Plaza de la Constitucion. The main parade takes place on the 14th February and is a more laid back and festive occasion as the pressure of competing is over. Included in the parade is the Carnival Queen, Children's Queen and the ever popular and amusing Carnival Drag Queen and her Maids of Honour. All in all the Torrevieja Carnival is a flamboyant and fun filled couple of days for all the family to enjoy.