Fuengirola is a popular tourist town located on the southern Mediterranean coastline of the Costa del Sol in Spain. Fuengirola is probably best known for it's 8 km's of golden sandy beaches and Sohail Castle, the ancient Moorish medieval fortress that was built in 956 AD.


Guide to Fuengirola, Costa del Sol
Like most of the top tourist locations on the Costa del Sol, Fuengirola was heavily developed in the 1960's and is now home to over 75,000 permanent inhabitants. According to the known registered inhabitants list, more than 25% of the population is made up of British, Irish and Scandinavian permanent residents, this figure swells dramatically with tourism in the summer months. The origins of this town dates back more than 2000 years to Phoenician and Roman times, most of the southern coastline of Spain was under Moorish from the 8th – 15th Century, this added a strong Arab influence to it's Roman and Phoenician origins. Geographically, Fuengirola is located around 30 km's east of the City of Marbella and around 15 km's west of the popular town of Benalmádena, Mijas is 7 km's north of here. The climate in Fuengirola is excellent all year round, the average yearly temperature is a mild 18 Celsius, this increases to over 30 Celsius during the hotter summer months.
Attractions & Things to do in Fuengirola
Fuengirola is packed full of fantastic attractions and interesting things to do during your visit, here we provide a small insight into some of the most common things with a more detailed description further below. Away from the sandy beaches, the most popular attraction here is without doubt the unique Bioparc Zoo. Towards the end of Fuengirola beach is the ancient Moorish Castle of Sohail which offers some stunning views of the area. Here there is an abundance of night life to be experienced with a good selection of bars, restaurants and late night clubs.
Bioparc Zoo, Fuengirola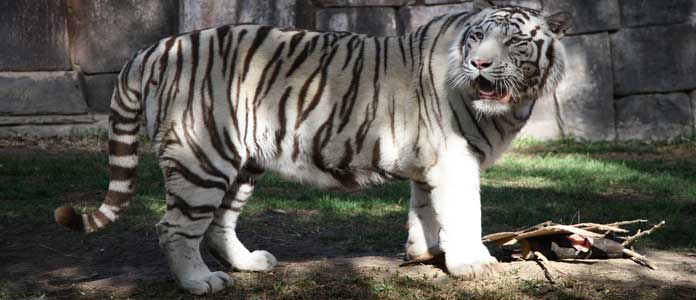 The ground-breaking Bioparc Zoo has set the standard as one of the flagship zoological parks in Europe. Known as an "immersion zoo", Bioparc is an artificial jungle that has been created to imitate the original habitat of it's animals. Bioparc allows it's visitors to get up close and personal with these animals while enjoying a walk through their natural environments such as Africa, Madagascar and Asia. These picturesque themed areas contain scenic waterfalls, rocky areas and artificial trees that have been made to mimic those found in the animals original homes. Bioparc is open all year round but the opening times vary greatly during the year, here you can check the latest timetable and ticket prices.
Fuengirola Beaches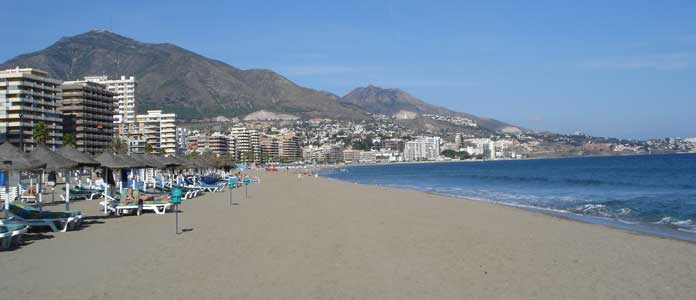 This beautiful seaside town has 7 km's of golden sandy beaches to enjoy during your visit, most of these beaches have various types of water sports on offer including jet skiing, parasailing and motor-boating. The beaches of Fuengirola stretch from the Sohail Castle in the west to Torreblanca in the east. The beaches are all accessible via the promenade "Paseo Maritimo Rey de España" that runs adjacent. The most popular beaches include Los Boliches, Torrevieja, El Ejido and Santa Amalia. Most of the beaches have excellent services and activities on offer such as chiringuitos, (beach bars) and entertainment.
More Costa del Sol Articles