Granada is the capital city of its province and is situated in the autonomous community of Andalucia. The city lies at the foot of the vast Sierra Nevada mountain range where visitors can enjoy views of its snow capped peaks.

Granada is just an hour's drive from the coast around the town of Motril. This gives visitors the unique opportunity of spending one day sunning themselves on the beach and the next day skiing in the mountains.
Alhambra Palace of Granada
The city is well known for its wonderful architecture and historical monuments. The most famous of these is the sprawling and beautiful Alhambra Palace. Dominating the city from its hilltop position, the palace was built by the Moors in the 13th and 14th centuries. In 1984 it was declared a UNESCO World Heritage Site. Completely walled, the palace served as a small city in its own right with various compounds and buildings including the Generalife.
Granada Cathedral & University

A cultural city that has produced many a gifted student, the huge University of Granada is attended by around 80,000 students. So vast is this hallowed institute of learning it occupies 5 different campuses around the city. Another splendid building is the 16th century Cathedral of Granada that's located in the centre of the city and a delight to explore.
Tourist Bus & Tram Tours
Modern day Granada is a large sprawling city with a good transport system. However if you wish to explore using public transport you had best learn some Spanish. An alternative way of seeing the sights is to take one of the many tours. These include tours of the city by bus or tram and tours of its important buildings. The tram with its open sides and see through roof is a great option to see all of Granada and its main tourist attractions and beauty spots.
Andalucia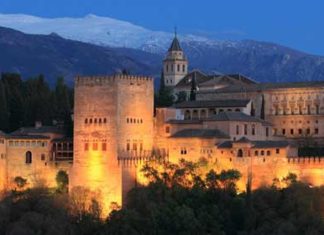 Andalucia is located in southern Spain and has the biggest population of the autonomous regions with are around 8.5 million inhabitants. Andalucia is a fairly...