The vibrant city of Seville enjoys a picturesque setting on the banks of the Guadalquivir River. It also boasts claim to being the only river port in Spain, located about 80 kilometres inland from the Atlantic Ocean.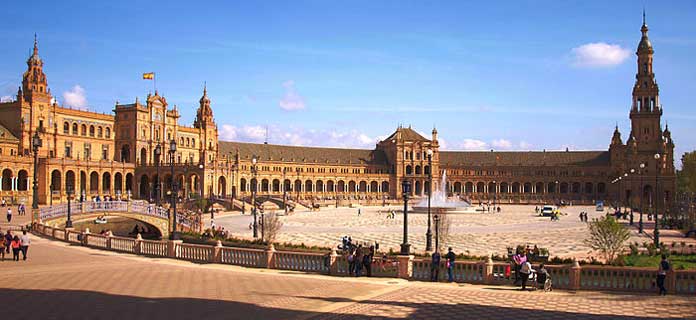 Sevillanos are a proud and colourful people with a love of the flamenco dance and Spanish guitar. The city is steeped in history and was first founded by the Romans before the Muslim conquest in 712. Evidence of its past rulers can be seen in the glorious architecture of its ancient buildings and monuments.
Seville Architecture

Two of the finest examples of the city's architecture are the beautiful Cathedral of Saint Mary (picture above) and the Moorish Alcázar Palace. Both of these buildings along with the General Archives of the Indies have been designated UNESCO World Heritage Sites. A stroll along the riverside promenades reveals further historical buildings and monuments. These include the 13th century military watchtower of Torre del Oro and the iconic Puente de Isabel II bridge.
Mercado Lonja del Barranco Dining & Tapas Bars
Visitors to Seville can enjoy wonderful views of the city along with interesting information during a number of walking and river boat tours. The riverside is also a lovely place to enjoy al fresco dining. One such popular establishment is the Mercado Lonja del Barranco located on Calle Arjona. This is an old 19th century market that has now been turned into a large food court with riverside seating. A culinary delight with a bit of history not to be missed is El Rinconcillo Bar. Dating back to 1670 it is Seville's oldest established tapas bar.
Maria Luisa Park & Museums

Seville has a number of fascinating museums, parks, squares and plazas. A walk through Maria Luisa Park will take you to the vast Plaza de España. Here you can explore the many pillared alcoves or take a charming canal boat ride. Although there are many opportunities to watch flamboyant flamenco dancing in Seville, visitors can also take a tour of the Museum of Flamenco. Here you can see the colourful costumes and also take in a flamenco show.
Andalucia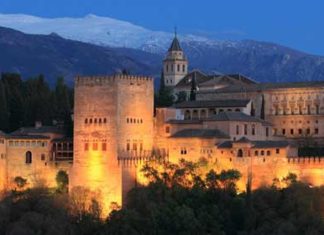 Andalucia is located in southern Spain and has the biggest population of the autonomous regions with are around 8.5 million inhabitants. Andalucia is a fairly...
Map of Seville
Located in southwestern Spain in the province of Andalucia, Seville is the fourth largest city in Spain. Seville is without doubt one of the most beautiful cities in all of Spain, full of culture and history. The image below once clicked will take you to a full size Google Map of the area.