Learning the Spanish days of the week is another easy lesson that most can master in no time. The fact there are only 7 like English makes our task simpler still.
Like English, most days of the week in Spanish follow a pattern with two exceptions. Monday to Friday all end in "es" which should make those days easy to learn. The "es" is an abbreviation for "day" in Latin. Saturday and Sunday are quite different which we will explain below.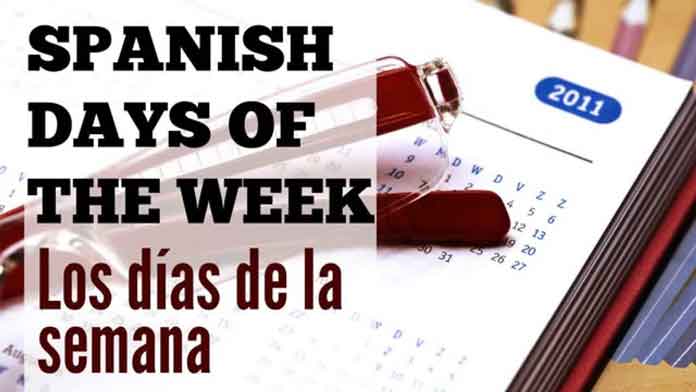 Spanish Days of the Week Differences
One important grammatical difference is that the Spanish days of the week are not capitalised. In English these days always begin with a capital letter. The origin of the words for each language also differ somewhat. Most of the Spanish days get their names from planets apart from Saturday and Sunday. Most days in English come from Teutonic mythology and the names for Anglo-Saxon Gods.