The Costa Cálida or "Warm Coast" once translated into the English language stretches for just over 250 km of the beautiful Spanish Mediterranean coastline.


The Costa Cálida – Travel & Weather Guide
This coastal area resides within the popular Spanish province of Murcia and it's name is a derivative of the hot micro-climate and weather it enjoys. Murcia generally is one of the hotter parts of Spain with very little annual rainfall in comparison to other provinces, as a result much of the land is quite arid. Geographically the Costa Cálida extends from El Mojón in the north which borders with the province of Alicante on the Costa Blanca (White Coast), all the way south to Águilas. If beautiful sandy beaches is your thing then this is the place for you, most of the 250 km coastline is covered with over 150 beaches. Here you will find some of the best cities on the eastern coastline of Spain such as Murcia City to the west and Cartagena to the south.
Top Resorts On The Costa Cálida
The Costa Cálida is fairly popular for tourism across it's many resorts but also attracts plenty of golfers. Some of the best know areas to experience a good balance of beaches and golf includes La Manga del Mar Menor, Mazarrón and Los Alcázares. These areas are typically serviced by the airport located at San Javier, as with most towns and resorts on the Costa Cálida.
Costa Cálida Map Location
The map of the Costa Cálida displays the geographic area which extends for 250 kilometres from El Mojón in the north to Águilas in the south. The strip of land to the east is La Manga, the stretch of water it crosses is the saltwater lagoon knows as the Mar Menor. Some of the other popular areas displayed on the map are Mazarrón and Los Alcázares.
Costa Cálida Weather
Our weather widget shows the current temperature and 5 day forecast for the Costa Calida. The Costa Cálida climate is generally hot most of the year with little annual rainfall. Much as the land is quite arid in composition, much the same as the land in some deserts.
Costa Cálida Activities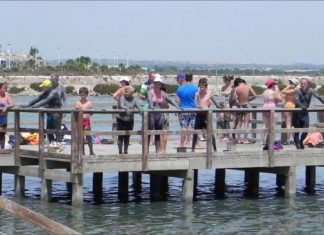 Mud Bathing In La Manga del Mar Menor The curative nature of mud bathing was discovered thousands of years ago and has been used all...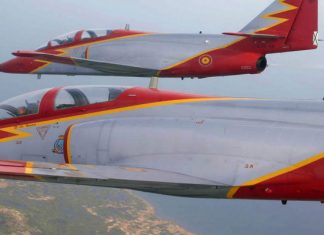 Los Alcazares Airshow 2017 Known locally as La Fiesta Del Cielo and taking place on the 27th and 28th of June, Los Alcazares Airshow 2016...