The Costa Blanca or White Coast as it's known in English stretches for over 200 km. This is equal to 120 miles of stunning Mediterranean coastline. Below you can find out about many of the top attractions and things to do here during your visit.
This super tourist destination is part of the province of Alicante in the Valencia region. Denia is the most northern point with Pilar de la Horadada the most southern. Pilar shares a border with both the Costa Cálida and Costa Blanca. Both of these Spanish Costas are popular tourism areas, especially in summer.
Northern Costa Blanca

The Costa Blanca enjoys a healthy micro-climate and fantastic weather all year round. The climate here is partly thanks to the Alicante and surrounding mountain ranges. These mountains act as a protective shield against bad weather fronts. They also help to keep the warmer air inside the local areas.
The northern areas are more mountainous than the southern areas. As a result, the north tends to be much cooler in winter. Don't let that put you off, to the north are some of the most beautiful towns you will see. Denia, Javea, Calpe, Altea and Alcoy are among the most picturesque towns along this coastline. In each of these locations you will find a beautiful port where boating is popular. If you are a keen fishermen, you will enjoy taking a holiday here.
This part of Spain is also home to the lively city of Benidorm with it´s legendary nightlife. Around a 30 minute drive south is the large city of Alicante with Torrevieja 45 minutes further to the south.

Southern Costa Blanca Resorts & Orihuela Costa
The southern Costa Blanca is home to the Orihuela Costa which includes many popular suburbs such as Cabo Roig, La Zenia, Playa Flamenca and Villamartin. The Mediterranean Sea runs alongside each of these coastal areas. Orihuela Costa is one of the top places to visit which attracts a lot of tourism each year.

This is also one of the most popular places for expats moving to Spain. The Orihuela Costa has a good mix of northern Europeans who choose this location as their home. Many who do not already live here often have second homes for holidays. This is also true of Spaniards from up north in areas such as Madrid and Barcelona.

Attractions & Things To Do
Many of the top attractions on the Costa Blanca lie in Benidorm and surrounding areas. Some of these include Aqualandia and Mundomar to name a few. There are some hidden gems though which many may not be familiar with. One of the most unique is Canelobre Cave in Busot which are set in the mountains. This attraction is set some 700 feet above sea level and often hosts music concerts.
Town Of Guadalest & Valley
Among our favourite days out here is very much a two in one bonus days fun. The small town of Guadalest with it´s stunning valley boast some of the most incredible views in Spain.

Known also as "The Eagles Nest", Guadalest attracts several million visitors every year. Tourism is a booming industry for this tiny town with a population of only 200 people. If you decide to pay a visit and happen to like castles, you are in for a treat.
Waterfalls of Algar
Another leading attraction here are the majestic waterfalls of Algar some 15 km´s east. These waterfalls and surrounding area are protected wetlands according to the government. This is definitely the type of attaction if you enjoy plenty of exercise and the great outdoors. Algar Waterfalls has an onsite restaurante and a local camping site. Climbing the falls is one activity but there are several local walking routes also.
Amazing Beaches & Golf Courses
Dotted all along the Costa Blanca are some of the most beautiful sandy beaches in Europe. These beaches often receive "Blue Flag" certification for safety, also for cleanliness and entertainment. This is especially true of the beaches which make up the Orihuela Costa resort on the southern Costa Blanca.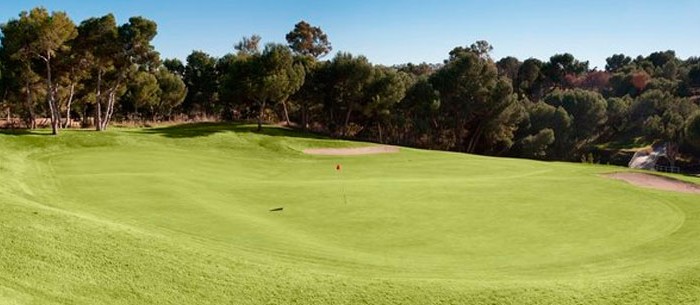 Many of the coastal areas offer thrilling water sports and boating activities such as boat trips to Tabarca Island and other locations. Outdoor activities and adventures are also popular here. There are plenty of mountains, hiking trails, valleys and natural beauty on offer.
Lovers of extreme sports will be in heaven. This is a top location for surfing, windsurfing, and paragliding among other sports. The Costa Blanca is also home to some top golf courses, several of which have appeared on the European Golf Tour. This is very much the case for the course at Villamartin next to the plaza which hosted the Mediterranean Open in 1994.
The best known city in this area of sunny Spain is Benidorm which lies to the north of Alicante. A short distance south of Alicante are the cities of Torrevieja and Elche.
Check Hotels
Population
The Costa Blanca fits into the province of Alicante which has a population of 1.8 million. This is only a rough figure but it´s likely the most accurate.
Cities
Below are the major cities that help to form this beautiful part of Spain. All the cities below have a population of at least 50,000 people.
Alicante – 340 K
Elche – 230 K
Torrevieja – 100 K
Orihuela – 89 K
Benidorm – 70 K
Towns & Villages
Below are just a few of the most beautiful towns and villages on the Costa Blanca.
Guardamar del Segura
Santa Pola
Villajoyosa
Moraira
Guadalest
Altea
Penàguila
Polop
Banyeres
Bocairent
Calpe
Dénia
Some Key Facts About The Costa Blanca
The Costa Blanca is part of the region of Valencia or Valencian Community. This is one of the 17 different autonomous regions of Spain.
This Spanish Costa stretches for just over 200 kilometres of the southeastern coastline. The translation of Costa Blanca is "White Coast" which is a reference to the white sandy beaches here.
Denia is the most northern point with Pilar Horadada the most southern.
It´s a well known fact that the Costa Blanca has one of the healthiest climates in the world. This is likely one of the main reasons for the large growth in population in recent years.
There are two official languages of this part of Spain. The most common is Castillian Spanish which is spoken in all areas of the country. Valenciano is more common further north but children also learn this language in the schools here.
Benidorm, Alicante, Torrevieja and Elche are among the cities here. Other popular localities include Javea, Denia, Calpe, Altea and Alcoy in the north. In the south the top places to visit include Orihuela Costa, Santa Pola and Guardamar del Segura.
To the north of this Spanish Costas is the Costa del Azahar with the Costa Cálida to the south.
Local Real Estate
If you are looking for real estate in Villamartin or Playa Flamenca please click the images below.