Costa Dorada – Golden Coast
The Costa Dorada is another of the leading Spanish Costas that stretches for just over 215 km of the northeastern coastline of Spain. The name Costa Dorada or "Golden Coast" is a reference to colour of the sand when the sun reflects off it's beautiful beaches. This fantastic region has around 4 million visitors annually thanks to it's close proximity to Reus and Barcelona airports. The Costa Dorada exists entirely within the province of Tarragona with Barcelona to the north and Castellon to the south. There are a total of 20 towns along the coastline stretching from Alcanar in the south to Cunit in the north. The most popular coastal town is without doubt Salou. This hugely popular tourist destination is located just 20 minutes from Reus airport.
Costa Dorada Tourist Resorts & Towns
With so many great towns to choose from along the Costa Dorada coastline you are spoilt for choice. Much of the region still maintains it's history and culture with a heavy Spanish and Catalan influence. Catalan is the native language of Catalonia which is commonly spoken here and even as far south as Valencia. Below we provide a little information about some of the more popular towns along this beautiful Mediterranean hot-spot.
Salou is extremely popular with the Brits and other northern Europeans who flock here to spend their summer holidays. Salou is well known for it's fantastic sandy beaches and the super PortAventura theme park resort. In total, Salou has over 30 Blue Flag beaches with the longest being Llevant Beach, the Passeig Jaume I promenade runs adjacent to Llevant Beach.  PortAventura houses plenty of luxury hotels on the resort and the Costa Caribe Aquatic Park. The theme park itself boasts one of the fastest roller-coasters in Europe and many other thrilling rides.
Cambrils is another popular town on the Costa Dorada which is located just south of Salou. Unlike Salou, Cambrils is very Spanish with many Spaniards owning second homes here. This area was originally a small fishing town like many others along this stretch of coastline. Tourism, agriculture and other industries have led to heavy investment and re-development over the last half a century. Cambrils has a pretty harbour and some interesting things to see such as the Torre del Port (port tower),  two museums and a newly developed park.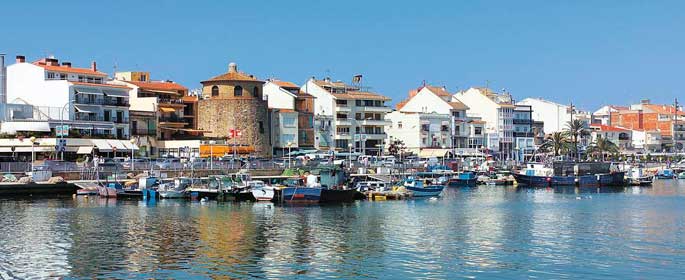 Costa Brava Articles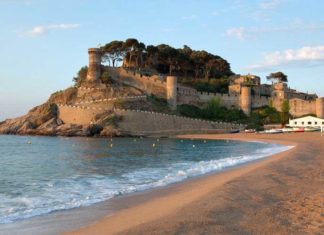 Tossa de Mar is a pretty coastal resort in northeastern Spain which lies in between the French border and the major city of Barcelona. This...