Forming part of Spain's Andalusian coast, the Costa de la Luz (Coast of Light) is one of the largest of the Spanish Costas. This particular area of southern Spain stretches from Tarifa in the south through the provinces of Cádiz and Huelva to the River Guadiana.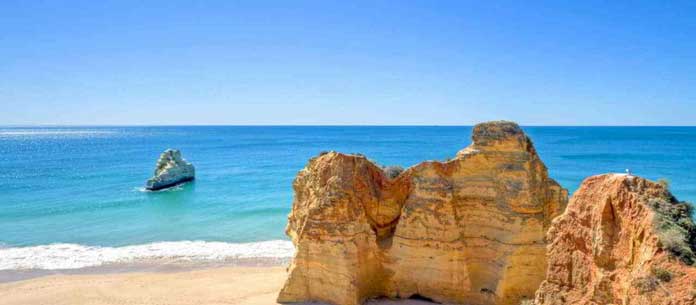 Costa del la Luz
The Costa del la Luz also forms part of Spain's border with Portugal. As it faces the Atlantic Ocean, average temperatures are somewhat lower than along Spain's Mediterranean coast, although not nearly as extreme as the country's northern shores.
Costa de la Luz attracts many Spanish holidaymakers and, increasingly, a number of visitors from Northern Europe who enjoy the relatively quieter Atlantic beaches.
Tarifa


The windswept beaches of Tarifa form the closest point of mainland Spain to north Africa, and with a regular ferry service to Tangier taking only 40 minutes, is a highlight for many visitors. The main attraction of the town though, is the perfect wind conditions caused by the funnel effect created by the Straits of Gibraltar. These windy conditions allow for many board sports such as wind and kite surfing to be enjoyed all year round.
During peak season, Tarifa is a sight to behold with the skies filled with colourful kites. Tarifa is also home to some of the most popular nudist beaches on the Costa de la Luz, the main one being El Chorrito in the beautiful sweeping bay of Bolonia.
Cádiz


Centrally located on the Costa de la Luz is the ancient port city of Cádiz. Built on a narrow strip of land surrounded by the sea, the city boasts some spectacular beaches such as La Caleta in the Old City that lies between two castles and is often highlighted in songs during the world famous Carnival of Cádiz. The ancient and beautiful buildings and architecture of the city is what most visitors come to see, and this is no wonder as many historians consider Cádiz to be the oldest settlement in Europe that has been continuously inhabited.
Andalucia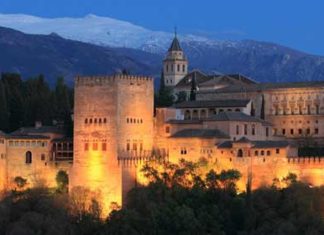 Andalucia is located in southern Spain and has the biggest population of the autonomous regions with are around 8.5 million inhabitants. Andalucia is a fairly...
Costa del Sol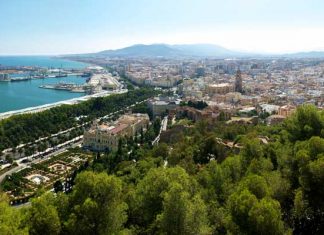 Known as the Sun Coast which stretches for around 150 km along the Andalucian province of Malaga on the southern coastline of Spain.