The Costa Tropical has a unique and rugged coastline which is located in the Province of Granada in southern Spain. Belonging to the massive region of Andalucia, the Costa Tropical lies directly east of the popular Costa del Sol.



This area of Spain is typically more lush and greener than the neighbouring province of Malaga for example. The micro-climate provided by the shielding mountains of the Sierra Nevada yield mild winters and warm summers.
Covering a relatively small area or 400 square miles, the Costa Tropical has a popular of around 120,000 permanent inhabitants.
The Costa Tropical & Sierra Nevada


This lesser known Spanish Costas contains the dramatic backdrop of the Sierra Nevada Mountain Range running for much of its length and in many places reaching right to the waters edge.
The mountain range also acts as a rain and moisture trap where the water runoff feeds the fertile valleys and agricultural zones. This water water runoff gives the area a green and tropical landscape, hence the name Costa Tropical.
Motril


The bustling seaside town of Motril is the largest on the Costa tropical, unlike the more tourist orientated towns and cities of neighbouring Costa del Sol that rely heavily on tourism to boost their economy, Motril enjoys a thriving agricultural and fishing industry.
This is great for visiting holidaymakers for two reasons, the first being its beaches and attractions are less crowded, and the second is the town's cafes, tapas bars and restaurants have an abundance of wonderful fresh produce and delicious seafood to choose from which goes into the fine cuisine offered in the numerous fantastic eateries in town. Such is the bounty of Motril's produce, most of the tapas bars can even afford to offer a free tapas with your drink order!
Almuñécar

Bordered on either side by two rivers, Almuñecar is the most popular tourist destination on the Costa Tropical, and with fantastic facilities, entertainment and miles of golden sand beaches, it's easy to see why. Due to its position on a hill, the town's streets and alleys are steep and windy but, unless you're very unfit, this just adds to its charm.
The town's main beach is referred to as both Playa Costa Tropical and Playa Puerta del Mar and is backed by a pleasant palm lined promenade with a good selection of cafes and beach bars. At one end of the beach is the Castle of San Miguel that overlooks the delightful El Majuelo Park and Botanical Gardens that is also home to the ruins of old Roman fish salting bins.
Andalucia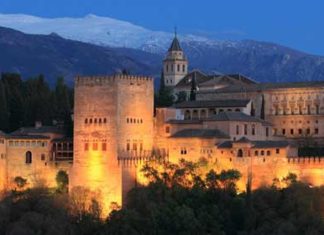 Andalucia is located in southern Spain and has the biggest population of the autonomous regions with are around 8.5 million inhabitants. Andalucia is a fairly...
Costa del Sol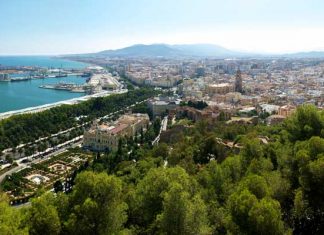 Known as the Sun Coast which stretches for around 150 km along the Andalucian province of Malaga on the southern coastline of Spain.