Playa Flamenca is a leading beach-side resort located on the popular Orihuela Costa of the Costa Blanca.This popular ares is situated between the beautiful towns of Punta Prima to the north and La Zenia to the south. Both of these locations are extremely busy with tourists and expats alike. Surrounded by fantastic beaches, golf courses and commercial centres, Playa Flamenca is just 10 minutes drive from the popular city of Torrevieja.

Flamenca Beaches
Flamenca Beach is one of the best places to check out during your visit. Split into three separate beaches, two of which are sandy with the other being a rocky beach containing little coves. The sandy beaches are suitable for all the family but the rocky beach is a known nude beach which is also popular for sea fishing.

All 3 beaches are separated from La Mosca and Flamenca Beach Commercial Centre by the N332 highway. All along the N332 you can find big fast food chains and several large shopping centres such as Lidl and Carrefour. Perhaps the most eye-catching thing about Playa Flamenca is the stunning promenade which allows a day or night-time strong along most of the Orihuela Costa all the way to Torrevieja.
Playa Flamenca Saturday Market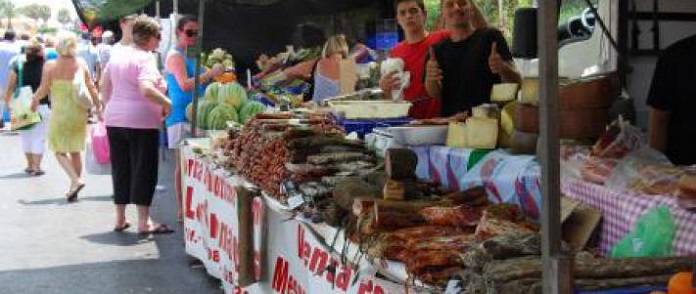 Make sure not to miss the big Saturday morning Playa Flamenca Market which is around a 10 minute walk from Flamenca Beach. This popular market has a great range of clothing and accessories, souvenir's and wonderful fresh local produce. There are food and drink stalls and fun stuff for the kids.
Playa Flamenca Saturday Market stretches for about a mile from the Celtic Isle complex to the school at the top of the road. this area is closed to traffic from the night before market day, enabling stall holders to start setting up in the early morning.
Commercial Centres & Nightlife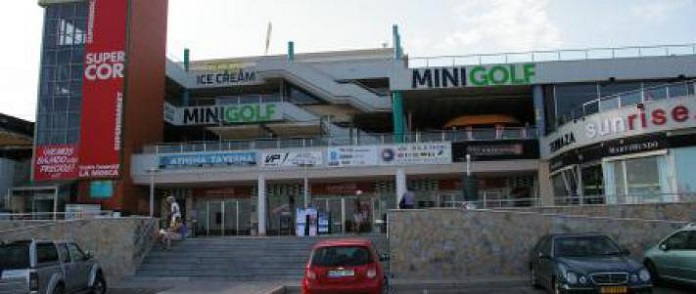 There are many good commercial centres in the Playa Flamenca area including La Mosca, the Citrus Centre and Zeniamar, but none are anywhere near as big or contain as much variety as Flamenca Beach Commercial Centre. Flamenca Beach CC houses a good selection of bars, restaurants, clubs and other businesses, most enjoying a pleasant view out to the beautiful Mediterranean Sea. This featured Playa Flamenca Commerical Centre may not be the powerhouse it once was but is firmly among the most well-known popular places in Playa Flamenca and the signs are good for a complete revival to it's former glory.
Attractions & Days Out
For fun days out there is a great range of activities to suit all the family. The area has some lovely walk/cycle routes with picturesque scenery and fragrant citrus orchards. The golfing facilities in the area are superb with 3 courses within a 15 minute drive from Playa Flamenca. For the kids there are leisure centers, Aquopolis Water Park in Torrevieja and Orihuela Costa Go Karting Tracks located on the National 332 main highway.