Playa Flamenca is one of the top beach resorts of the beautiful Orihuela Costa. This is also one of the bigger suburbs which lies on the southern Costa Blanca. Living here for many years, we can also vouch for the popularity of this area.
There are several many other busy suburbs nearby which help to form the Orihuela Costa. La Zenia, Punta Prima, Villamartin and Cabo Roig among them.
Map Location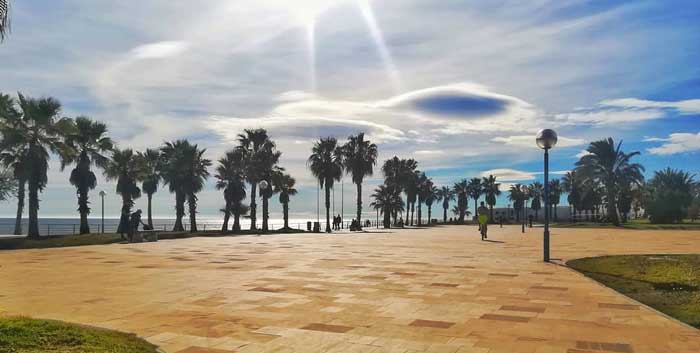 This area has it's share of fantastic beaches, golf courses and commercial centres. Playa Flamenca is also only a 10 minute drive from the popular city of Torrevieja which lies to the north.
Playa Flamenca Beaches
Separating these beaches from La Mosca and Flamenca Beach CC is the N332 highway. All along the N332 you can find big fast food chains and several large shopping centres. Lidl and Carrefour are two of the more popular.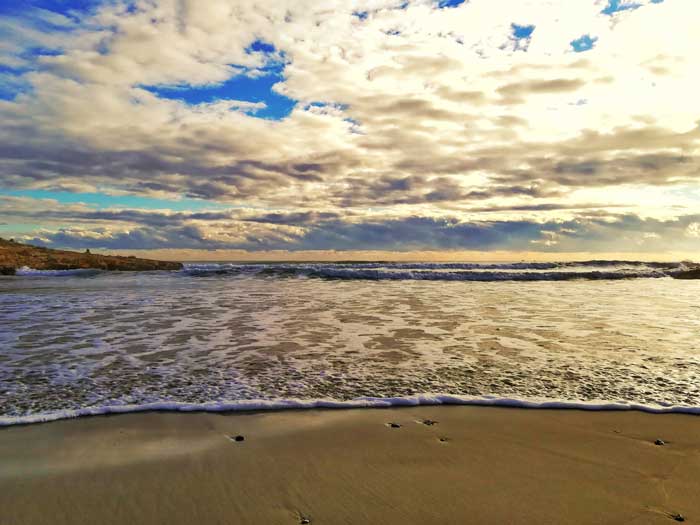 Flamenca Beach is one of the best resorts on the Orihuela Costa to check out during your visit. This resort has three separate beaches. Two of which are sandy with the other being a rocky beach containing little coves. Cala Mosca and Cala Estaca are the sandy beaches which are suitable for all the family. There is usually beach bars here for refreshments in the summer and lifeguards in attendance.
The rocky beach is a known nude beach which is also popular for sea fishing. If no clothes if your thing it´s worth checking all the nudist beaches in Alicante which covers the whole province.
The most eye-catching thing about Playa Flamenca is the stunning promenade. This allows a day or night-time stroll along most of the Orihuela Costa coastal areas. You can actually walk all the way to Torrevieja via the promenade these days.

Playa Flamenca Saturday Market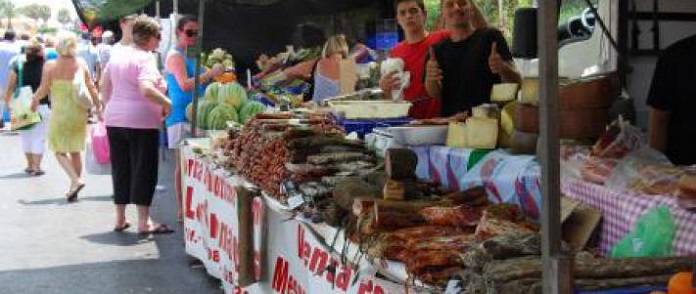 Make sure not to miss the big Saturday morning Playa Flamenca Market. This popular marker is a 10 minute walk from Flamenca Beach. Here you will find a great range of clothing and accessories. You can also buy souvenir's and wonderful fresh local produce.
Playa Flamenca Market commences every week on the street opposite the Celtic Isle and a few minutes from Zenia Boulevard CC. This street and market stretches for almost a mile to the school at the end of the road. The local area close this street to traffic the night before market day. This enables stall holders to start setting up in the early morning.

Commercial Centres & Nightlife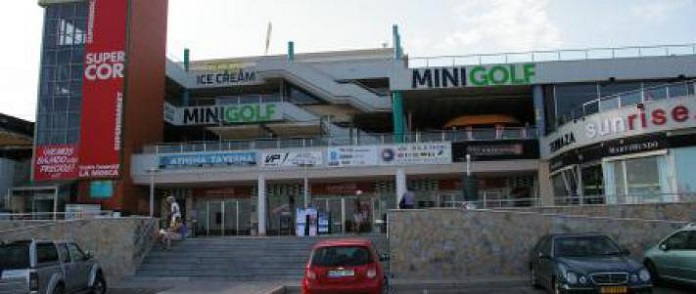 There are many good commercial centres in the Playa Flamenca area. These include La Mosca, the Citrus Centre and Zeniamar. None are anywhere near as big or contain as much variety as Flamenca Beach Commercial Centre.
Flamenca Beach CC houses a good selection of bars, restaurants, clubs. Most enjoying a pleasant view out to the beautiful Mediterranean Sea. This commerical centre may not be the powerhouse it once was but It's still among the best known places in Playa Flamenca.
Via Park 1 & 2
A few minutes from this commerical centre are Via Park 1 and Via Park 2. These centres house lots more bars, restaurants and other businesses. They actually face each with the street between them which takes you to Zenia Boulevard.
El Centro Deportivo Municipal Orihuela Costa (CDM Orihuela Costa)
El Centro Deportivo Municipal (CDM) is one of the newer facilities in Playa Flamenca. The CDM houses football pitches, tennis courts and many other sports facilities. Inside the complex is a full size swimming pool and fitness rooms.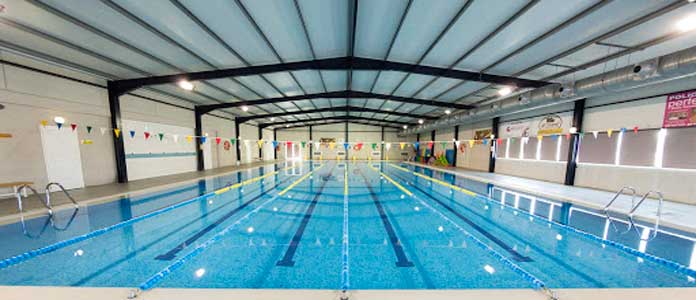 There is a complete fitness schedule for both water activities and normal exercise. Some of the things you can do to keep fit includes Pilates, Zumba and Spinning. The CDM also provides lots of activities for children and schools. Outside there are parks for the kids and plenty of space to play. This centre also has it´s own Cafe for refreshments and a bite to eat. One big advantage of the CDM is there are two bus stops outside. You could head either way to other places on the Orihuela Costa or go to Torrevieja.
Real Estate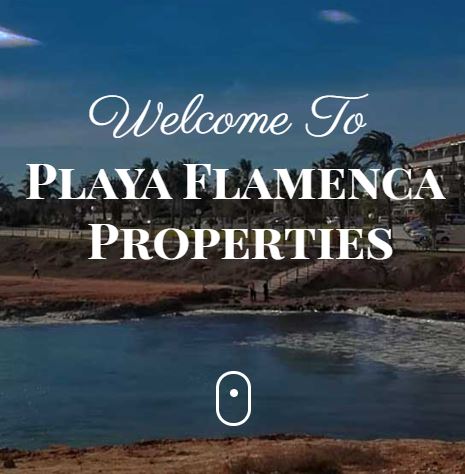 Specialising in real estate in Villamartin only on the Orihuela Costa, Playa Flamenca Properties work closely with this site. If you are looking for an apartment of villa in this area, head over to their new site to see what they can do for you.
Check Hotels
Popular Bars – Legends Bar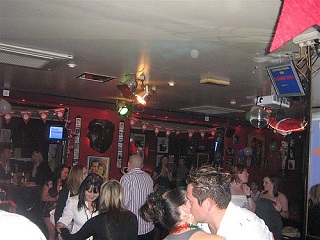 With so many bars in Playa Flamenca to choose from it's hard to select any one bar. Our vote for most popular bar in Playa Flamenca goes to the super Legends Bar. This lies in the Flamenca Beach Commercial Centre.
This bar has friendly staff and great entertainment most nights. The Sunday carvery is popular for a traditional English roast dinner. The carvery is currently 5 € which represents excellent value for money.
Surrounding Areas
Attractions & Days Out
For fun days out there is a great range of activities to suit all the family. This area has some lovely walk/cycle routes with picturesque scenery.
The golfing facilities in the area are superb with 3 courses within a 15 minute drive. For the kids, the Aquopolis Water Park in Torrevieja is not far. Also the Orihuela Costa Go Karting Tracks located on the National 332 main highway.